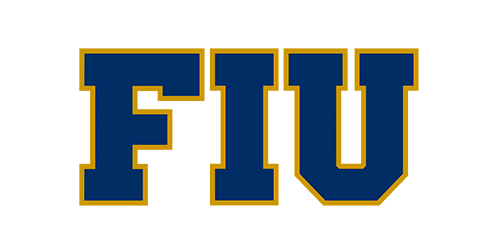 FLORIDA INTERNATIONAL UNIVERSITY
Main contact person involved in PICASSO
Christine I. Caly-Sanchez
Associate Director/Project Manager
Miami-Florida Jean Monnet Center of Excellence, FIU

Role, added value and ambitions in PICASSO
The role of the FIU-Miami-Florida Jean Monnet Center of Excellence is to contribute to outreach activities in the US, to support the promotion of H2020 ICT opportunities for the US side and US ICT programs opportunities for the EU side, to support the projects events, and to organize webinars.
The Miami-Florida Jean Monnet Center of Excellence at FIU is proud to be one of the three American and 7 European Partners in the project PICASSO. Partnering with inno TSD, its consortium and PICASSO Project is a great asset for us in Miami. It allows us to have the best experts in ICT from Sophia Antipolis (France) and Europe who will be able to participate in our high profile business outreach panel discussions on Innovation and Research; It allows us to disseminate European knowledge to the community at large, to promote the best European practices, to create a cluster and increase value creation among the cluster partners, and to facilitate business interaction among European entities and the local business community.
PICASSO meets and matches some of FIU institutional objectives.
FIU wants to Encourage interdisciplinary research activity in key growth areas—biomedical engineering, computer engineering related to cyber security, electrical engineering work on sensors and nanotechnology drug delivery—with academic units based at MMC such as the Herbert Wertheim College of Medicine, the College of Arts, Sciences and Education, and the Sea Level Solutions Center;
FIU wants to Attract greater external research funding commensurate with expanded facility capacity, additional faculty hiring and larger, collaborative research projects;
This is consistent with the mission of the University and responds to the needs of local and regional industry and government. This includes cooperation with research and development efforts of local industry, sharing information through joint seminar participation, providing specific training and technical information to them. Cooperative research efforts with industry enhance the research mission of the School of Computing and Information Sciences and also help to promote economic development in our region. Similarly, joint activities with government agencies such as the National Oceanographic and Atmospheric Administration in topics such as massively parallel computation provide opportunities for faculty and graduate student research as well as an opportunity for the School to provide a valuable service toward the solution of problems important to the entire world.

Wishes for the future
Every year, in Spring, M-FJMCE also partners in a very important event in Miami: eMerge Americas. It is an innovative event at which members of the tech community from the Americas gather for five days. At eMerge Americas, attendees can explore how key technologies and trends – big data, mobility, startup, cyber security, cloud, and social business – drive innovation across the industry sectors, defining the next phase of technology.
The tech focus is on the development in the healthcare, financial, media, entertainment, education, government and trade sectors.
eMerge Americas is a showcase of the best innovators and entrepreneurs, a platform where startups and accomplished companies can profile themselves and make use of the valuable matchmaking events. We could bring ICT experts from Sophia Antipolis (France) and Europe who can showcase their products and share their expertise.
Consulates in Miami are extremely interested in spreading information regarding EU funds to their science counsellors. In addition, the many seminars held at the Miami Florida Jean Monnet Center of Excellence during April 2016 generated a lot of enthusiasm and interest among the scientific and academic communities.
We must remember that the Miami-Florida Jean Monnet Center of Excellence is not only member of the 8 EU Jean Monnet Network in the US, but also the global network of EU-sponsored Jean Monnet Centers created in 1998. Strong ties between the centers already exist, and everybody is looking forward to participating in the PICASSO Project. The network of the Florida Universities we are part of (UCF, UF, USF, UNF, FAU), allows us to easily organize different workshops.

FIU in brief
M-JMCE received the Jean Monnet Project, a 50,000 euro grant over two years (2016-2017), to implement six high-level and high-visibility community roundtables on issues ranging from innovation & research, and health to sustainability and environmental policies.
The Center brings in European policy-makers and experts to talk about where we can share best practices, and to stimulate strategic discussions among experts from the universities, the private enterprises and the public sector, highlighting the European experience and technical skills in order to contribute to networking, innovation, and business development among its partners.
Three of these projects fit perfectly with the PICASSO Project, especially in the field of ICT technologies, smart cities, transportation, IoT, and 5G. (For more information, click here).
(To read the article on transportation in the November 2016 Special Edition Newsletter, click here)
(To read the article on Smart Cities in the April 2016 Special Edition Newsletter, click here)
In addition, M-FJMCE has been involved in BILAT USA 2.0, and now in BILAT USA 4.0 to promote Horizon 2020 in the field of transport and nanotechnologies… (For more information, click here)
Contact:
Christine I. Caly-Sanchez
e-mail: calyc (at) fiu.edu
For more information on events
Visit our website page: https://miamieuc.fiu.edu/