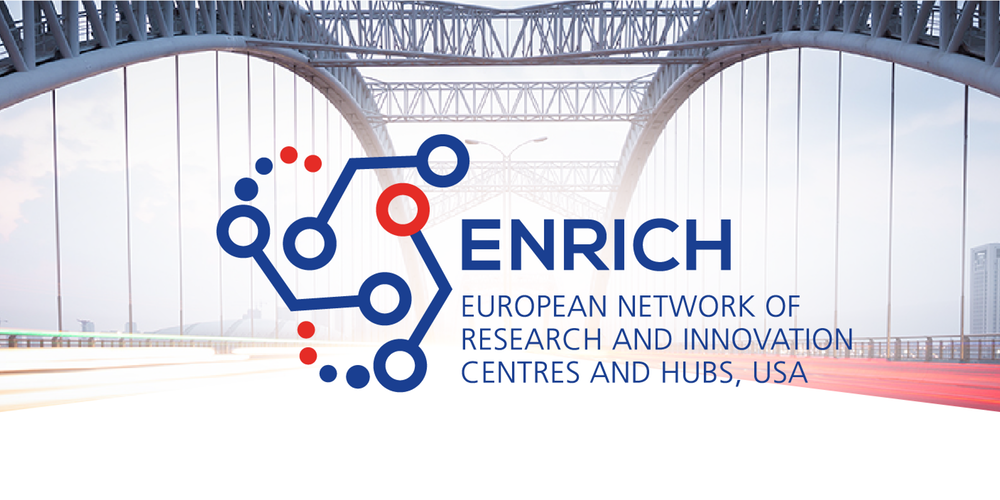 ENRICH is the European Network of Research and Innovation Centres and Hubs. Promoted by the European Commission through Horizon 2020, the ENRICH Network currently offers services to connect European research, technology and business organisations with three global frontrunner innovation markets: Brazil, China and the USA. ENRICH in the USA is powered by NearUS, the H2020 initiative to establish a Network of European Research and Innovation Centres throughout the United States of America. ENRICH USA acts as a central contact point for European research and innovation actors seeking to grow and reinforce collaboration across the Atlantic.
Services provided by the project will include bootcamps, innovation tours, "match and pitch" events as well as the provision of "soft landing hubs" for individuals selected following competitive calls for applications.
ENRICH in the USA is launching its next funded opportunities for EU researchers, innovators and R&I multipliers: Stay tuned for their 2018 opportunities such as the East Coast Innovation Tour in June (around the Bio show), Research Connection Symposium in August and Bootcamps in October.
Check out the website for more information at www.enrich-usa.eu .