PICASSO partners met with representatives from the European Commission's Department DG CONNECT (members of 5G, IoT, Innovation/Standardization and International units) in Brussels, Belgium on Monday, Jan 16, 2018.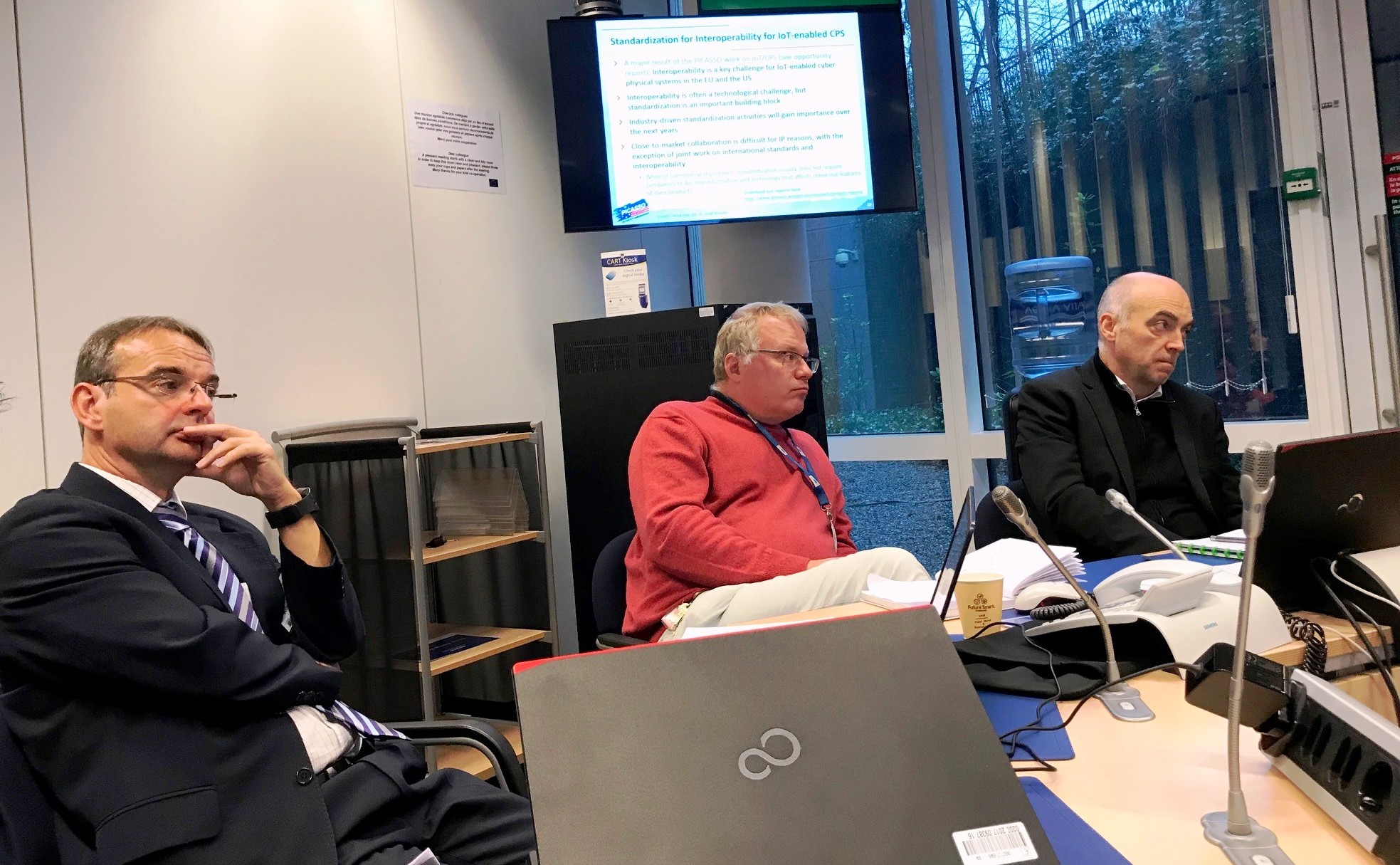 Aim of the meeting was to exchange on standardization activities currently ongoing in Europe and overseas, related to the topics addressed by the PICASSO project in relation to EU – US R&I collaboration, and to discuss the upcoming activities of the project taking into account this overall context. When seeking transatlantic collaboration it is crucial to take the larger societal and policy context into account. When doing so, we find that much of the work done today on standardization finds its way forward in global standardization activities – next to those that are often more sector related that directly concern the application of ICT in specific applications.
Based on presentations and explanations given by the project partners, the EC representatives provided valuable suggestions and guidance to ensure that the upcoming activities of PICASSO will focus on forward looking topics of relevance related to the PICASSO domain.